YWCA-Rwanda Transforming Lives Of Adolescent Girls And Young Women
ISEZERANO Naomi is a 18-year old girl living in Rwanda. Coming from a family of humble background with eight members (both parents and 6 children), she has been one of the the 5026 beneficiaries of the of the USAID Twiyubake DREAMS-Like program.
"In 2017, I had dropped out of school where I was studying economics, and accounting as my family could not afford to pay my fees. In about 2 months, I heard that YWCA-Rwanda in collaboration with the local authorities initiated a new program that would help young adolescent drop out girls. I got my name registered in the Kanserege cell. The registration process was interesting as it involved filling a questionnaire around issues girls faced in daily lives like Gender Based Violence (GBV).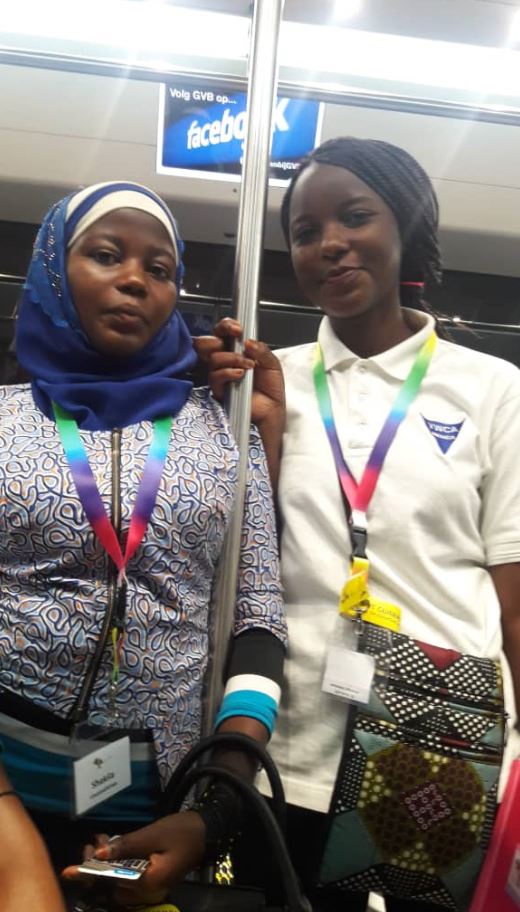 As I got selected, I was excited to join a number of girls in the Safe Space project at Kinunga Primary School with our mentor for the programme. This became a key place to meet and learn with other adolescent girls', detailed information through sessions on Sexual Reproductive Health and Right (SRHR), HIV/AIDS, GBV, and prevention of unwanted pregnancies. I was also able to get back to school and complete my Senior 4 level. All of us girls participated in the HIV voluntary testing and counseling, a HIV risk Assessment to get aware of our HIV status.
The most exciting moment in my life as a USAID Twiyubake DREAMS-Like participant, was the trip to Amsterdam in Netherlands in July 2018 for an AIDS meeting. I was selected through a rigorous interview process as one of three girls to get enlightened on different topics around HIV/AIDS. HIV positive delegates sharing their experiences on discrimination and treatment was an extremely enlightening moment for me. I got trained into taking care of people living with HIV without getting infected myself.
The most profound benefit was improving my house hold financial status. During my stay in Netherlands, YWCA-Rwanda provided me with a stipend for the conference. I was reminded of the training provided by my safe space mentor on the importance and techniques of saving. I saved 200,000 Rwandan francs through utilizing those techniques. Upon returning to Rwanda, I and my family started a small scale business with this money. My jobless mother was able to engage actively in generating better resources for us. Today, our capital has increased to 400,000 and we are progressing well. This has been a turning point for the social economic status of my family. We paid for the health insurance for all the members in my household, all my siblings have gone back to school, and my parents are in position of paying for our house rent.
Today, I am respected by my village members. I feel empowered to extend the knowledge I have gained to 25 peers in my safe space. I now work towards being resilient.
The USAID Twiyubake DREAMS-Like program is being implemented by YWCA-Rwanda in partnership with Global Communities in Kicukiro funded by USAID. The USAID Twiyubake DREAMS-Like program's goal is to foster the development of Young women and girls to be Determined, Resilient, Empowered, AIDS-free, Mentored and Safe individuals with the ability to realize their full potential. The program also aims at ensuring that adolescent girls transition safely to adulthood by promoting  HIV/AIDS risk avoidance activities for 10-14 year olds, combination of both risk avoidance and risk reduction for 15-19 year olds,  and  a focus on risk reduction on HIV/AIDS for the 20-24 year olds .On the other hand,  the program focuses on fighting  unplanned pregnancies among the  young women and girls between the ages of 10 to 24 including teen mothers, in and out of school as well as the female sex workers(FSW).