I have been a feminist all my life. I wasn't aware of it until I was reaching my twenties and when I started to become more passionate and active about the topic. Without even realizing it, I began to naturally link feminism to most of the things I would see and do. Not to mention that my job within the past few years has been working in a feminist organization that advances women and girls' rights and leadership worldwide.
Another thing I can say for a fact is that I love art. I enjoy listening and dancing to music (occasionally singing too), I love contemplating paintings and photographs in galleries, scenic arts, I absolutely love getting my mind blown discovering other expressions of art that I was not familiar with and I have become particularly attentive to street art wherever I go.
On this last note, I have gained a special interest in art conveying feminists' messages or that at least from my point of view, encourage a dialogue between the viewer and the artwork throughout the inclusion of a woman's perspective. I strongly believe that street art can often succeed in inciting the viewer to question a political and/or social landscape, and through this reflection, contribute to bringing change to the world.
In the last year and a half of my life, I've had the opportunity to visit countries I used to only visit in my dreams. Here is a small compilation of street art pieces that I had the pleasure to see and of course, a small bonus of some of the great work done in my homeland, Honduras.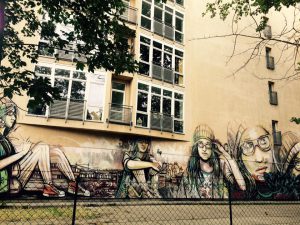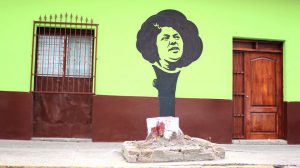 Though there are many artists out there, I hope this small personal compilation gives you a glimpse of how street art may challenge ways of  thinking and/or empower them. This is an open invitation for you to take a few minutes to look closely at the streets and walls. No doubt you might be surprised by what they are trying to tell you.
Learn more about the artists and take a look at their work and projects here:
Julien Malland aka Seth: http://seth.fr/en/
Alice Pasquini: http://www.alicepasquini.com/
Viktoria Georgieva aka Mouse: https://vimeo.com/mishkathemouse
Maeztro Urbano: http://maeztrourbano.com/
Andrea Fonseca: https://society6.com/andreafonseca
BONUS! Here's a short documentary on feminists artists doing street art in Honduras to advocate for legalising the emergency contraceptive pill: