If someone asked me before the training whether I wanted to deal with the topic of sexual and reproductive health, I would have hesitated to respond, and  would have said in frustration: NO. That's because it was a bit embarrassing and unnecessary, as we got information on the subject through biology class. But if they were to ask me now, my answer would be very different; I would accept it with full conviction.This training was much more than we could think of, not just in terms of receiving information, but  of finding proper one. Students accepted it in a way that this topic is considered a taboo and as such has lost its values due to lack of conversation with their family members.
But being uninformed has its negative consequences leading to an increased number of young people with STIs. Everyone wants to solve the problem. They are surprised by the statistics about STIs and hasten their cure forgetting that the true cause of them is the lack of proper information. Young people, especially adolescents, are at a delicate and naive age, where they do not know how to separate right from wrong, which can lead to death. For this reason, they should have the appropriate counseling and support from  school, relevant institutions, and parents. One of them, I think, was the training that was conducted in a conversation by a trainer from YWCA of Albania, where any issue was not considered as wrong or right, but healthy.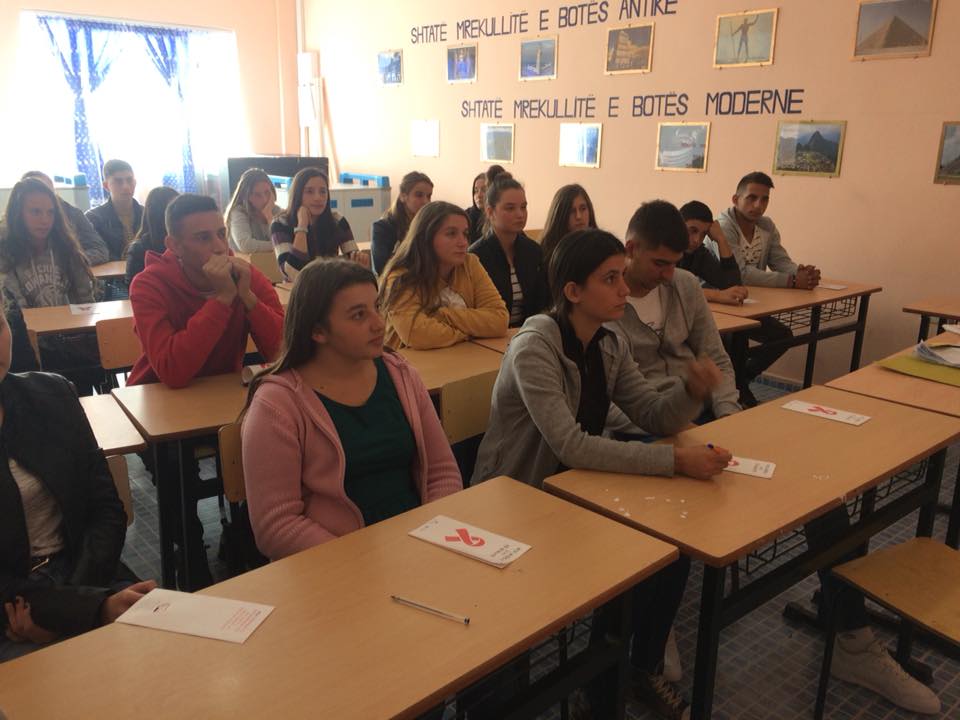 The students initially hesitated to give their thoughts and where biased, but with the understanding and support of the teachers, they felt free and their conversations became more transparent. This was a step towards breaking taboos.
The most interesting part of the training was the use of scientific facts and studies of psychologists for young people. This made it possible that the information the participants received was clearer and more sensitizing. But not just that. This training was initiated to look for more, and to create  small conversations inside the classroom   and between individuals about reproductive health,  which triggered the curiosity of  both youngsters and teachers to seek additional information not only in Albanian but also in English.
These are small steps that must be taken to change the way we think! The experience of this training will remain long in our memory.
By Florinda Boce 
"Muhamer Janina" High School in Ura -Vajgurore City
YWCA of Albania